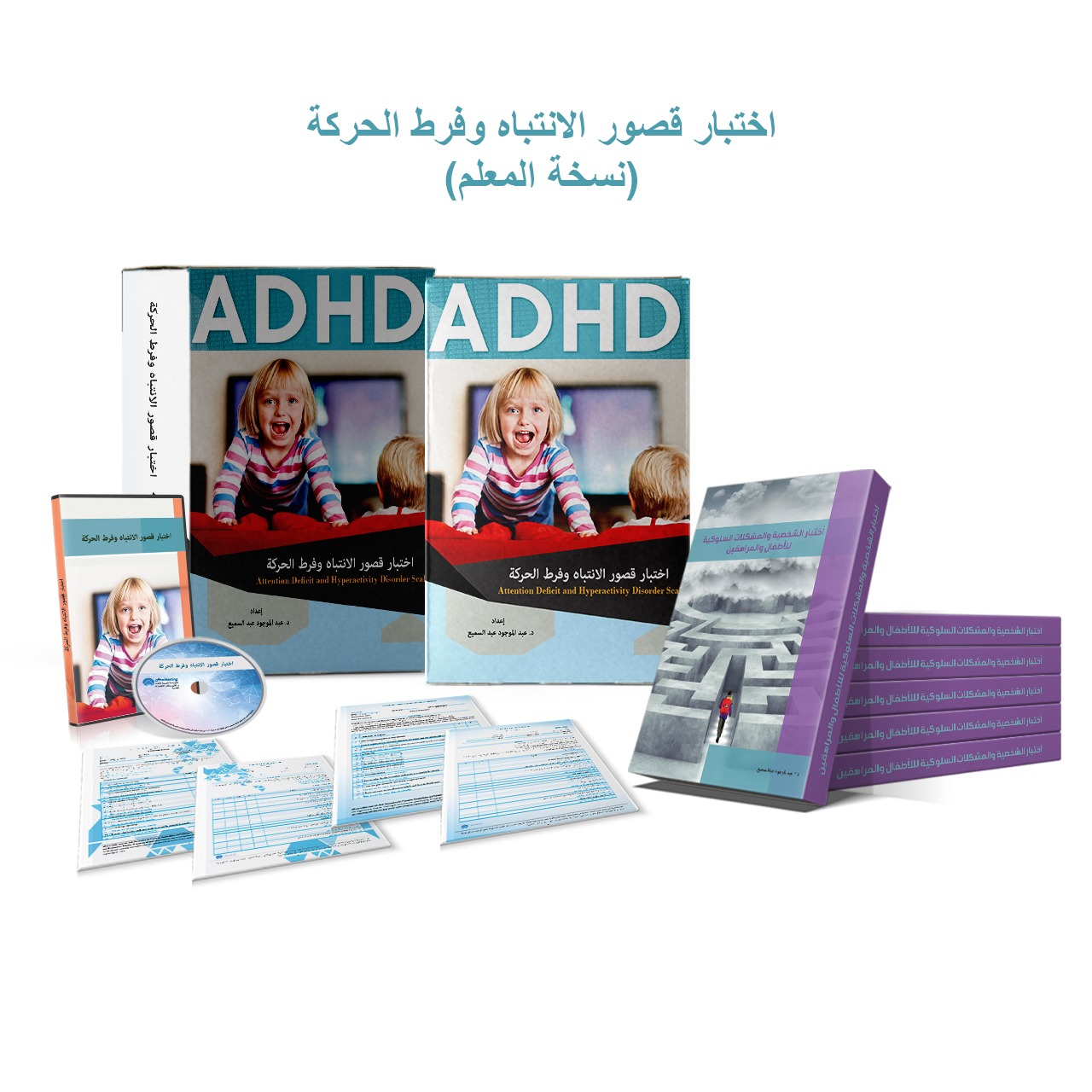 It is a standardized scale that is advantaged with a high degree of validity and reliability. It was prepared according to Diagnostic and Statistical Manual of Mental disorders: Fifth Edition (DSM -5). It is composed of two main parts; first, attention deficit and hyperactivity/ Impulsivity upon which probability of suffering from Attention deficit hyperactivity disorder is determined. Second, one of the parents or the caregivers would answer the scale questions and also the child's teacher can answer a copy of this test in order to observe the child's behavior in different situations.
Attention Deficit Hyperactivity Disorder Report - Teachers' Version
---
Amount 1
Purpose
Scoring
Advantages
Components of Test Bag:
Category
Age
Admin - time
Administration Language:
Report language:
Test language
Availability
To assess children who suffer from ADHD according to the diagnostic criteria of DSM5
Directly after finishing administration
• This scale helps psychologists and educators make diagnostic decisions according to the diagnostic criteria of DSM- 5. • Helps in determining the severity of deficit in Attention. • Helps in determining the severity of deficit in hyperactivity/ Impulsivity. • Helps in following intervention programs according to CSS score. • It could be administered in English or in Arabic. • Provided with computerized scoring software. • Could be administered through using mobile or tablet. • The items of the scale are distributed on the diagnostic criteria of DSM5. • It includes scores that calculate progress to follow up on the case.
1. Record Forms. 2. Examiner's Manual. 3. CD includes the computerized scoring software through using the laptop.
Behavior Tests
6 - 18
15-30
Arabic / English
Arabic / English
Arabic / English
Available
Arab Corporation for Preparing, Standardizing and publishing Psychological Tests
Dr. Abdelmawgoud Abdelsamea