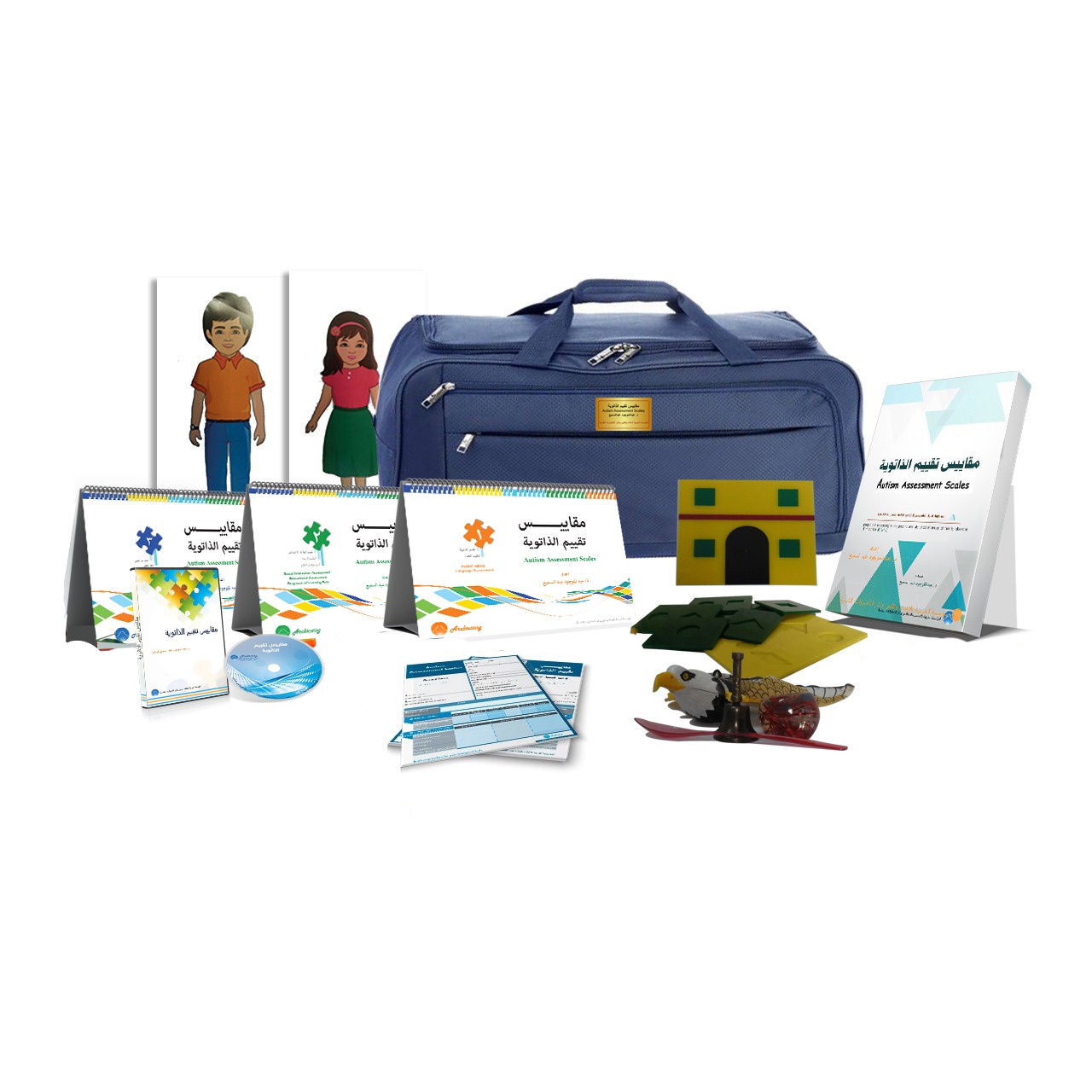 It is a set of scales used individually to assess the children with suspected autism spectrum disorder. These scales help in setting the therapeutic plan and analyzing how much progress is achieved. The scales meet all the diagnostic requirements that are included in DSM-5. The scales are standardized according to the Egyptian and Arab environments to extract the criteria and verify validity and reliability.
Autism Assessment Scale Report (Full Battery)
---
Amount 1
Purpose
Scoring
main domains
Components of Test Bag:
Category
Age
Admin - time
Administration Language:
Report language:
Test language
Availability
To assess Autism Spectrum Disorder and developmental disorders
Directly after finishing administration
The battery consists of 7 subtests and they are: 1. Autism rating scale: Consists of two main domains: social interaction & communication domain and repetitive & restricted behaviors domain. This scale is prepared according to the diagnosis criteria of autism spectrum disorder included in DSM 5. 2. Language assessment test: It measures the autistic speech characteristics of children with ASD. 3. Interaction Assessment: It measures how much the child interacts in social situations. 4. Educational Assessment: It measures the receptive and expressive language and speech imitation. It also helps in placing the children within the appropriate functional domains in the program. 5. Prognosis of Learning Rate: It measures the child's learning rate and his/her ability to perform on the therapeutic programs.  6. Nonverbal IQ: It measures the visual imagery and the ability to solve depicted and spatial problems. 7. Verbal IQ: It measures the examinee's ability to recall the important information provided in printed or uttered words and sentences. 
o Examiner's Guide o 3 practical administrating books o 25 Record Forms in both Arabic/English o Scoring computerized software. o Bag and it includes 66 tools.
ِAutism Tests
< 1 - 14
90+
Arabic / English
Arabic / English
Arabic / English
Available
Arab Corporation for Preparing, Standardizing and publishing Psychological Tests
Dr. Abdelmawgoud Abdelsamea